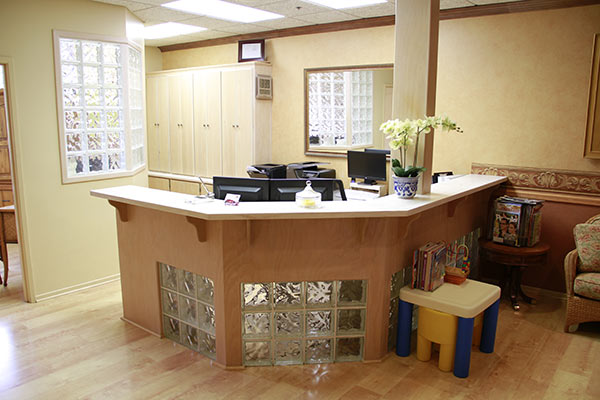 Catherine Streegan DMD, A Dental Corporation is a Solvang based family dentist practice that treats patients of all ages. We are committed to delivering the highest quality dental care and do so using state-of-the-art dental equipment. We are a cosmetic dentist that offers services like checkups, teeth cleaning, crowns, veneers and more.
---
We also perform emergency dentist services that include bonding, root canals, crowns, and bridges. As a local dentist, we create lifelong relationships with our patients and their families and work to ensure that they receive treatments in a comfortable and relaxed environment. Dr. Streegan and our staff invite you to schedule an appointment by calling 805-686-2492 and experience why our patients think Catherine Streegan DMD, A Dental Corporation is the best dentist in Solvang.
---
Meet The Doctor
---
CATHERINE STREEGAN, DMD
Dr. Catherine has been practicing family dentistry for over 35 years. Born in Manila and raised in Cebu City, the first Spanish settlement and the oldest city in the Philippines, Dr. Catherine brings her heritage of gracious tradition and hospitality to her practice. Dr. Catherine's purpose focuses on her patient's end in mind, while shaping smiles with a gentle touch.
Dr. Catherine was first introduced to the country in her senior year of high school when she was selected as a Rotary Exchange Student and attended Nathan Hale High School in Seattle, Washington. Dr. Catherine returned home to attend the University of the Philippines and Cebu Doctor's College for her pre-dentistry certification. Receiving her Doctor of Dental Medicine (DMD) degree from the Centro Escolar University in Manila, she passed both the Philippine and the State of California Dental Board exams and began her pediatric preceptorship and general practice refresher program at the University of California, Los Angeles.
Additionally, Dr. Catherine has completed a four-year business management program at The Schuster Center for Professional Development in Scottsdale, Arizona. The Schuster Center is a business school for dentists where development of the dental practice aligns with the development of self. It is a lifelong network of like-minded professionals in community and spirit. She continues to participate in a variety of the Center's programs and remains in close contact with her fellow colleagues. She also completed a 2-year program with the Spears Institute that specializes in full mouth reconstruction. In addition to her General Dentistry license, she holds an Oral Sedation license.
Since 1992, Dr. Catherine has been welcoming patients to her private practice in Solvang where she continues to pursue excellence by researching and practicing state-of-the-art dental care in the areas of Restorative, Endodontic, Prosthetic, Orthodontic, Pediatrics, Surgery and Periodontics.
She enjoys spending time with her husband, Christopher, and their three children, Cedar, Sazan and Mario. They are her daily inspirations. At the end of a busy day, you will find Dr. Catherine relaxing by looking through her gourmet dining recipes in preparation for her next delicious meals for family and friends. She also loves touring places with an electric bike and glamping with her 16-foot Airstream. Her love for the Solvang Theatre is a favorite past time that she continues to patronize since she was a member of SPOTS 30 years ago.
Dr. Catherine is passionate about giving back to the community, donating her time and talents to various charitable organizations. She participated with the National Charity League from the time her two daughters were in grades 6 to 12. She served on the Atterdag board for 6 years and then was recently invited to the board again. She also played a pivotal role in representing her professional dental colleagues in the Santa Ynez Valley and the Lompoc area as Director for the Santa Barbara Ventura Dental Society. She is currently the President of the High Meadow Road Community these past 3 years.
Dr. Catherine's fervent wish is to continue giving back to the community who have been so generous to her family and practice.
Meet Our Team
---
As you enter our office your senses will be calmed by the relaxed environment in our reception and hospitality area. Our caring and dedicated team recognizes that a pleasant association with your Dentist can lead to better oral habits and health through the years. We strive to develop a rapport with each patient so that visiting the Dentist becomes a very positive and educational experience. We love to teach our patients about the causes of tooth decay, the importance of dental examinations and cleanings, and proper oral hygiene. We're dedicated to shaping smiles with a gentle touch.
---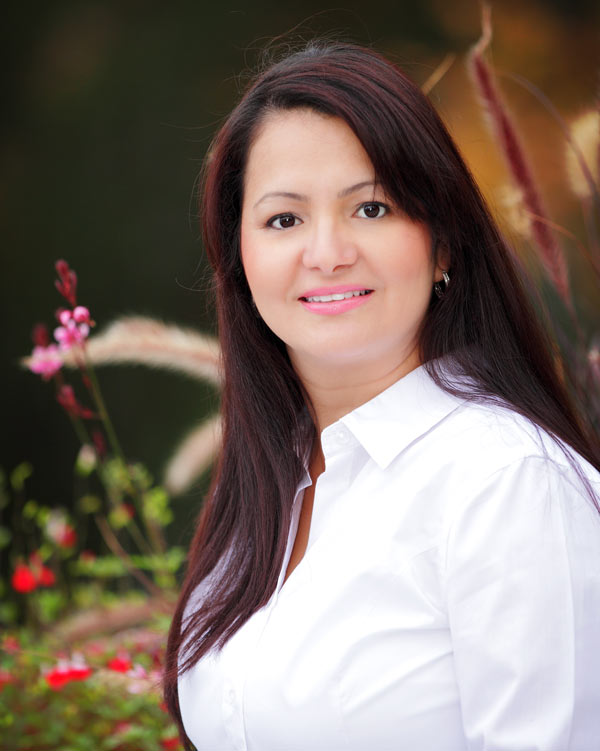 Zoyla Guerrero
REGISTERED DENTAL ASSISTANT

Sixteen years ago, Dr. Streegan trained me to be a dental assistant and receive a dental x ray certification. I always strive to do the best to help the patients feel comfortable. Besides work I love spending time with my husband, three children and my large extended family. In addition to my already full days, I practice hair dressing.